Church Management Software (ChMS) for pastors who want to focus on ministry and building relationships
While this article contains our opinions and bias. We are confident that we can serve churches well, and we are the most affordable platform offering more features for an excellent price. Sign up for our 14-day free trial today and make the switch!
If you're looking for a Church Management Software (ChMS) that helps you engage, you've come to the right place. Here at grplife, we offer the best Church Software for small churches or churches of any size.
what is church management software?
Church management systems historically have been tools that have been used to capture data, get information about people, store that information in a database and search for it; similar to what one would do when they're managing widgets or inventory in a warehouse.
We're trying to "manage" people in the same way, when your responsibility as church leaders is to shepherd and engage members; that's what makes "church software" different.
What we do with our solution is we focus on the fact that members engage with the ministry; the content, the data, all this stuff that goes into the system that you would care about when determining what needs or matters must be addressed in a person's life is primarily information that's provided by them.
They're making posts, they're interacting with people. They're volunteering for things, they're filling out forms, they're registering for events. As they engage with the body, you, as shepherds, are observing their activity, coming alongside them to draw them closer to the path that Christ has for them.
Engage With Your Members and Visitors
We've taken many tools for engagement and bundled them into a single platform so that you can do communications, you can do outreach, you can engage with your members organically. Our platform is the all-in-one church management software. Streamline communication with automated workflows and a CRM for churches. Create workflows and respond to activities as they occur in the people's lives; know exactly what's needed to shepherd your people, to draw them into the life of the church. No, you don't need a church management system. What you need is a resource that will empower you to engage them with intention.
Overview of the Secure and Private Church Social Network
Today, almost everybody is on social media. And that's not a bad thing. You probably have Facebook or Twitter where you, perhaps, have some of your members and attendees as "friends" or followers; maybe your church even has a Facebook page or a Twitter account of its own.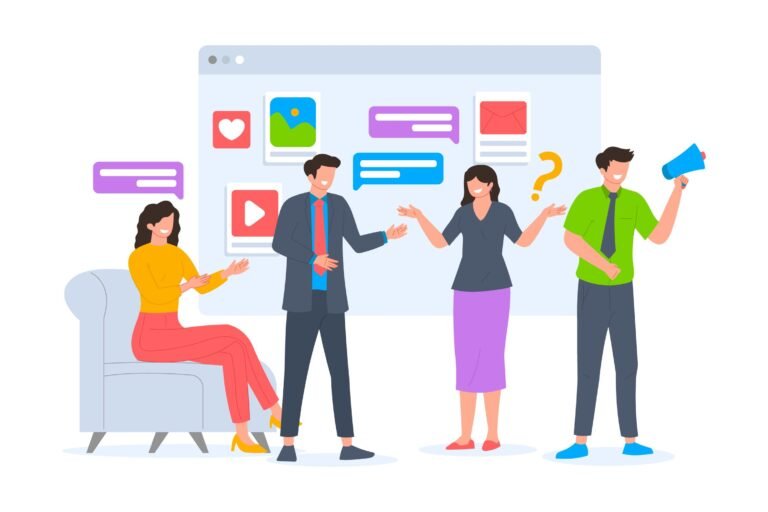 Church Software by grplife has an integrated social platform. When your members login, it will take them to an activity feed, much like with other social platforms. So, what's the difference between Church Software by grplife and other social platforms? One word. Privacy. That's, P-R-I-V-A-C-Y with a capital "P".

All the data in your Church Software by grplife is SSL encrypted and secure. We back up the data, including your website data, nightly, and store it on multiple secure AWS servers.
Because your website, digital giving, ChMS, and Mobile App are with us, your data is – and remains – private and secure! It is widely known that Facebook® and Google® and Twitter® and many other such services analyze, scrape, control, manipulate, and profit from your data – every post, every like, every comment!
I read a recent article that stated that "Google is an invasive parasite that lives off of your personal information." The same can be said for Facebook, Twitter, TikTok, YouTube, and other services, but not Church Software by grplife!
Your members and attendees can interact with one another in the platform based on the group or groups that they belong to; they can post items on the activity feed, tag others in that post, and they can even message members of the groups that they are in.
All of this serves to help engage your church for ministry, missions, and community.
Overview of Communications Tools (SMS, email, newsletters, surveys, etc.)
You can create and send beautifully formatted emails and e-Newsletters to any group in your database at no additional cost. Need to send a survey to your church or a ministry team? That is available too.
You can stop wasting money on ConstantContact® or SurveyMonkey® or any similar service because your Church Software by grplife account does it all.
Besides emails and surveys, the system can send out text messages (SMS) to any group in your database. You can set up keywords that people can text to the number assigned to your church.
For example, you can set up the keyword "GIVE" and the system will return the link to the giving page or you can set up the keyword "PRAY" and the system will return the link to the prayer request form or – how about this – you can set up the keyword "BULLETIN" and the system will return a link to the bulletin for the week. There is a small per text cost.
You can even send out mobile push notifications to your (optionally available) branded mobile app.
If you're thinking that your congregation is not big enough for a system like this, I can tell you that we have three plans available to fit the needs of your congregation regardless of the size. We serve congregations from the very small to the very large.
Setting up a New Modern Church Website is a Breeze with Church Software by grplife
If you are looking to set up a new church website, you will find that it is a breeze with Church Software by grplife. This software makes creating and managing a website easy, even for those who are not tech-savvy. You can create a website that looks great and functions well with just a few clicks of the mouse.
One of the best things about Church Software by grplife is that it is so versatile. You can use it to create a website for your church, you can use it to create a website for your worship team, or a website for your pastor. The software comes with everything you need to get started, including templates, images, and fonts. You can also add videos and other multimedia content to your website with ease.
With Church Software by grplfe, you can utilize the WordPress® website that included both the Growth and Complete plans. You can save on costs and stop paying additional fees to host your website on another platform.
If you're thinking that it was hard to create and difficult to maintain, you'd be incorrect. Create and publish a new beautiful modern website in less than two hours. Simply use one of the pre-configured templates that come ready to install with a click of a button and then you are off to the races customizing them just the way you want it.
Your new website will be loaded with outreach and engaging features. For example, your website can have a calendar, event registration, check-in, forms, and surveys easily accessed by anyone with a browser all integrated into the ChMS as part of the platform.
You only manage and maintain those in one place, the Church Software by grplife platform. We have several plugins for WordPress that are specific to the Church Software by grplife platform. Sign up for a trial and have your new beautiful website up a running today!
Overview of Integrated Online Giving Portal (Stripe account, fees, set-up, etc.)
The online giving solution is included with the Complete plan and only an additional $5 if you choose the Growth plan.
Beyond just online giving, with the Church Software by grplife platform, you can create giving records and record contributions made by members, attendees, and guests whether they give digitally or by cash.
If you choose to use the online giving solution that is included in the Church Software by grplife platform those contributions are automatically recorded in the system, saving you a great deal of time. The best part is your donors can see their contribution records by simply logging into their account.
Online giving is processed by Stripe® and is SSL Encrypted and PCI compliant. To give a contribution, your members, attendees, and guests simply visit your website or download your (optionally available) branded mobile app. You can set up multiple funds and choose which ones can be used with online giving.
Besides contributions, your members, attendees, and guests can pay for products and services that you might offer (i.e., a Bible Study Guide or a Conference Registration Fee) all on the same platform. Those non-contributions payments are recorded separately as such in the platform and on the giving statement.
The current fees from Stripe® for the processing are 2.2% of the transaction amount + $0.30 for Visa, Mastercard, Discover, and debit cards. American Express is slightly more. Contributions and payments by ACH are 0.8% of the transaction (maximum fee of $5.00).
Your members, attendees, and guests can make donations or payments with a variety of credit or debit cards, ACH, and bank transfers. They can even use ApplePay® and GooglePay® from either the Church Software by grplife mobile app or the (optionally available) branded mobile app.
Overview of ChMS Features
This is just a brief overview of some of the numerous church management software features that Church Software by grplife has to offer. Register for a 1-on-1 demonstration to see more features or dive into some specific features that interest you.
Through digital giving, event registrations, a website visitor form, and perhaps even a prayer request form, you are collecting a lot of data on your members, attendees, and guests – what do you do with it? How do you manage it?
We have you covered. This platform includes a Church Management System (ChMS). Let's do a quick overview.
Mobile App Available on iOS and Andriod
Church Software by grplife mobile church management software with app is available for download on Google Play and the App Store. This app allows your members and attendees to access the platform by entering your site name and the credentials that they use to access the web-based version.
Additionally, you can choose the Branded Mobile App with your church name and logo that is a lot more functional for your guests or those who may just come across your App. In the branded version of the app, you can have public-facing information on your church, such as you do on your website.
The branded app option is extremely affordable even for a smaller congregation, and the exposure it will give your church/ministry is priceless.
Easily keep up with everyone from visitors and all members of your church. All of the data collected via forms, calendars, etc. is saved to a church database.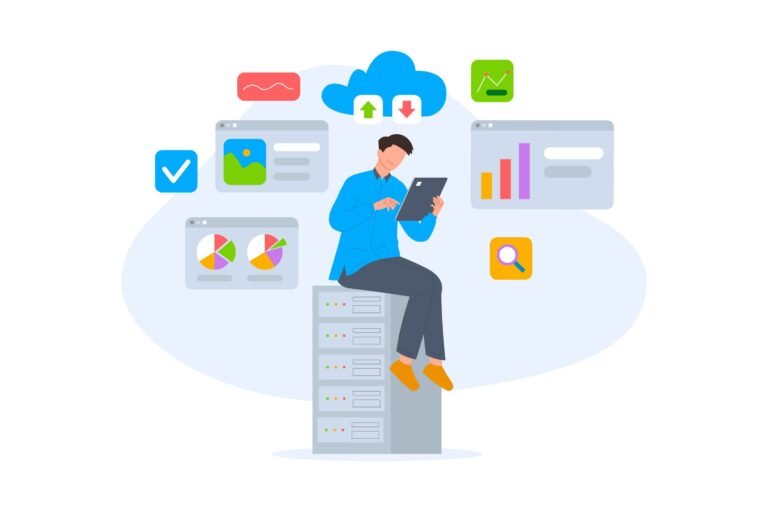 You can segment members, attendees, and guests into various groups (as many groups as you desire) to make it easier to connect with and engage them in the life of your congregation.
You can record very useful information that is available to your entire ministry team. Information can be collected on your membership, attendees, and guests inclusive, but not limited to, their name, contact information, birth date, and just about any custom data point you'd want to collect.
That data can be used to track them through the spiritual journey and their involvement in the life of the church. You can even create automated follow-up workflows to send out emails, or broadcast SMS messages to communicate with them where they are and to their preference.
Church Events Calendar and Event Registration
In addition to the church database for People/Families, the church event management software includes a church calendar that allows you to create church events for the various groups you have created.
Your members, attendees, and guests can register for those events via your integrated church website or mobile app. You can limit registration based on the capacity, you can add a fee for the event, you can track attendance, and you can event create a check-in kiosk for those attending the event.
The church facilities management software functions allow you to keep track of who is using specific spaces or resources (i.e., Projects, Sound Equipment, Tables and Chairs, etc) you can enter those spaces or resources into the database so that they can be attached to an event or reserved by those who create events for your church. This feature helps with the administration of all spaces.
Also, when your members and attendees register for an event, they can send out an e-invite to others. Your system administrator can also send our e-invites via email, text, or mobile push.
Church small group management is easy with registration, automated reminders, and SMS texts you can easily keep everyone informed your small group ministries.
church volunteer scheduling software
With our easy church management software for small churches, you can create Ministry Teams with various roles for those teams. For example, you can create a Ministry Team for greeters. You can create as many roles as you need to fit the number of people you need on a Sunday morning.
In these roles, you can select specific pre-requisite requirements to serve in this role. You can select those based on custom attributes. For instance, you can choose "Age Group: Adults".
GRP Profile® Spiritual Gifts Assessment
Furthermore, you can choose any of the default roles in the platform such as Hospitality, Gift Helps/Service, or Resource. You can also utilize filters in the GRP Profile® spiritual gifts assessment to assign volunteers to specific roles that are recommended by the assessment.
GRP Profile® Spiritual Gifts Assessment is integrated with the platform! We think that you will find that the GRP Profile® is an amazing tool and extremely useful tool.
We are confident that the Church Software platform will include all of the church volunteer management software functions that you need!
The platform also has a great Worship Planning tool. This tool allows your worship leader to create a service template (i.e., a regular indoor service, an outdoor service, or an online service) with the various elements of your service.
Once created, you can use that service template to build your service, including music from your music library (such as Song Select®), scripture readings, prayer, Bible teaching, etc. As with the Ministry Teams function mentioned above, you can assign people to various duties during the service.
Once you assign people to a role and schedule them to a specific duty, the platform will send them a communication letting them know that they have been scheduled and allowing them to accept or decline. If they decline, another person from the team will be automatically be assigned.
We strive to make Church Software by grplife the best church management software for any organization from small churches to the largest churches available. Sign up for a free trial to enable everyone from visitors to church leaders to be informed, feel connected, and stay engaged.
Also, take a look at the church management software comparison blog post at the links at the bottom of the page to see why Church Software by grplife is the best solution for your church.
Take the software for a test drive today.